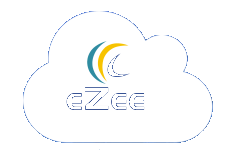 Online Hotel Management Software
eZee Absolute
eZee Absolute Gives the Best Value for Money and Highest Return on Investment
Benefits of Using our Online Hotel Software
eZee Absolute is a cloud-based (online) hospitality property management system that is built to make your hotel or guest house management a lot easier. The world is advancing and the giant property chains are switching to cloud-based technology. eZee Absolute ensures that you are not left behind. The main advantages of using eZee Absolute include:
Secure Data Storage
Easy Access to Property's Operations Anywhere
Opportunity to Monitor Your Property's Operations at Any Time (24/7)
Automatic Backup and Update of Data
Easy to Implement and Use
Very Low Operating or Management Cost
No Risk (You get 14 Days Free Trial )
Automatic Software Update
You Do Not Need an IT Staff to Use eZee Absolute
Some Features of our Online Hotel Software
Manage your rates and taxes from a single spot. Decide whether to apply taxes automatically after discounts, before discounts or manually. Enjoy the flexibility of setting normal rates, contract rates, seasonal rates, negotiated rates, etc. With eZee Absolute, you simply get the room to choose what works best for your business.
Manage your group reservations easily. This feature gives you the freedom to post charges to each individual in a group or forward the entire group's charges to the group leader, etc. You are permitted to to post some charges to some individual members and other charges to the group leader as well. Furthermore, you can also decide to allocate rooms automatically or manually.
eZee Absolute gives you absolute freedom to choose at all times. Here, you are free to decide which of your staff have access to specific information and features from your PMS. You freely grant different access levels to different staff. Moreover, eZee absolute can be locked to specific computer systems so that your PMS is accessible only from those computers.  That is security!
Keep an eye on your rooms' sanitation with the housekeeping and maintenance feature. This feature can be set to automatically lock rooms for them to be cleaned  before guests are checked into those rooms. Make use of this feature to ensure your guests enjoy that clean and serene environment they have always wanted.
eZee Absolute offers you comprehensive reports and statistics that can be viewed, printed out and even forwarded directly into your email inbox. Use a range of graphical charts to gain more insight into your business' operations. Get the opportunity to monitor your facility's performance with real figures so you can make informed decisions about your business.
With our cloud-based hotel management software you can interact with your customers; before, during and after their stay with marketing campaigns that will keep the coming back to your property all the time. One of the factors that will boost your facility's performance is your ability to keep old customers and win new ones. Take this opportunity to build a lasting relationship with your guests.
Be updated with activities in your facility on-the-go. Get notifications whenever guests book your facility, check-in or check-out of you property. You can know everything about your facility's state no matter where you are located through eZee Absolute's built-in email and SMS notifications.
Here's the comprehensive billing, invoicing and cashiering features that allow you to effectively monitor your sales transactions. You can post all  charges or part(s) of a guest's  charges to a city ledger account, to the guest, or to another guest. You can apply discounts on the whole bill or selected items on the folio without difficulty. Also, you may opt to deliver folios to guests at check-in, during stay or at check-out. You may deliver hard copies (printed copies) or soft copies of your bills via email.  Moreover, you are free to accept payment by credit cards, cash, cheque, etc.
Services in the hospitality industry are mostly patronized by the elite in society. This class of customers make the industry very fast-paced as these customers typically demand the best from their hosts. The Mobile Guest Portal is here in response to the desire of guests to manage their reservation and preferences right from their smartphone. With eZee's mobile app, you will place your facility beyond your competitors.
Some Clients of eZee Absolute
eZee's cloud-based hotel management system has won a lot of admirers and users over the years through its complete and robust build. No mater the nature and size of your hospitality business, eZee Absolute is right for you. This has been proved over the years through successful implementation of eZee Absolute in many low and highly rated facilities. Take a look at some of the clients of eZee Absolute.