Some Features or Modules of our Payroll & HR Software
Performance and Assessment Management
Loans and Savings Management
Employee Biodata Management
Medical Claims and Bills Management
Leave and Absence Management
Employee and Manager Self Servic
Payroll and Human Resource Management
Recruitment Management
Employee Disciplinary Cases Management
Training Needs Analysis
Time and Attendance Management
Why Aruti Payroll & HR is Considered the Best
Aruti is modular which means that you only pay for what you need.
Aruti can be integrated with payment card interface to make disbursement of salaries a lot easier
Aruti is easy to learn so you human resource team can be assured it will not take too much of their time to fully start reaping the full benefits of this powerful software.
Aruti support multiple currencies hence you can always do transactions in your preferred language
It support multiple languages so you are free to work you the language you desire.
It allows integration with your clocking device so your employees' attendance is automatically retrieved for payroll and other operations.
It makes it easy to appraise and reward or query your workers
With Aruti, your recruitment process from application, through interviewing to confirmation of employement become organized and effortless.
Manage leaves, holidays and employee absenteeism easily.
Easily identify employees who don't report to work on time and ghost workers in order to reduce operational cost.
Your employees are happier when you disburse salaries on time
Keeping employee records in a well organized and easy to retrieve manner will help you to easily get all needed pieces of information strategic decision making.
Aruti offers over 200 kinds of reports and allows you to dictate which extra reports you will need for your business.
It supports statutory reports in over 30 African countries including Ghana. Hence, it is a lot easier to generate reports.
Aruti supports mutiple companies, multiple countries and multiple branches
It can be integrated with your accounting software, enterprise resource planning (ERP) and other third party software and hardware so it easier to synchronize data between different systems for efficient operations.
Allows you to communicate with your employees through emails.
Aruti makes the human resources management tasks easier for your human resource team by permitting your employees to enter some of the information themselves.
You can configure unlimited employee shift cycles and manage them effortlessly
Some Clients of our Payroll & HR Software
Aruti HR and Payroll Management System is used by many happy clients in Ghana, Africa and the world at large. Grab the opportunity to join a family of happy organisations who are using one of the best software systems to effortlessly manage their human resources and payroll in  order to reach their maximum human resource potentials.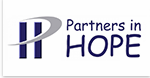 [icegram messages="2539"]